Details
This single seat standard class sailplane comes from Schleicher featured a complex composite construction.
The light structure enabled the ASW 28 to carry large amounts of water ballast which allows it to be used in a wide weather envelope.
FMS have reproduced this wonderful model in EPO foam and with minimum assembly out of the box, you will be ready to fly the same day!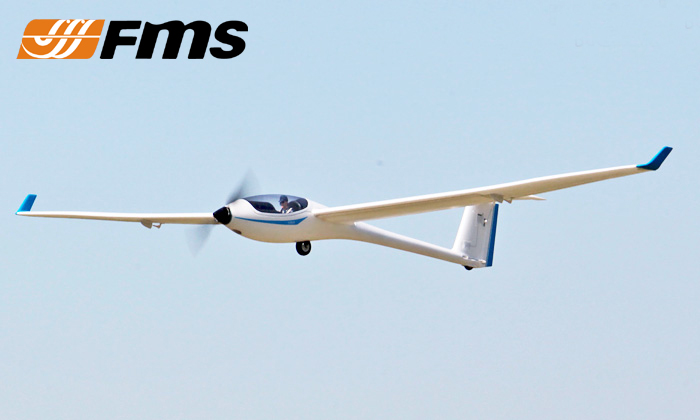 From exhilarating fast flybys to relaxing thermal hunting the ASW 28 will always deliver.
---
Features:


Wingspan: 2300mm


Fuselage length: 1050mm


Motor: Brushless 900 kv


ESC: 35 Amp


Servos: 4 x 9g


Battery required: 3S 1300mAh


Please Note: This is sold in ARTF format and requires Radio System (minimum 4ch), 3S Li-Po battery with charger, and AA batteries.
Specification
Wingspan: 2300mm
Fuselage length: 1050mm
Motor: Brushless 900 kv
ESC: 35 Amp
Servos: 4 x 9g
Battery required: 3S 1300mAh