Details
->

->
->
Key Features
BNF Basic Convenience
Spektrum™ High-Speed Metal Geared Servos
Carbon Fibre Construction
Redefined Brushless Power System
Optimised Servo Geometry
20A 4S ESC
Belt Driven Tail
High Visibility Canopy
->->
Needed to Complete
6+ Channel Spektrum™ Transmitter
4S 450mAh LiPo Flight Battery with JST connector
Suitable LiPo Battery Charger
What's in the Box?
(1) Blade® Fusion 180 BNF Basic

(1) AR6335 6Ch AS3X Nanolite Receiver
(1) 1310-3600Kv Brushless Motor
(1) 20A Brushless ESC

(1) Product Manual
->->
Overview
The Blade® Fusion™ 180 is the high performance 3D machine that's ready to tear up the backyard. The Fusion styling revision adds a redeveloped lightweight and extremely rigid carbon fibre main frame. Plus, the new belt-driven tail and newly developed tail case improve tail performance and overall durability. Hosting this new belt is an over-sized tail boom large enough to eliminate the need for boom supports. With this new tail design, the tail servo has moved to a more discrete location mounted to the tail.
Optimised servo geometry greatly reduces mechanical loss and improves control efficiency to the swashplate. Driven by Spektrum™ metal gear servos, pilots are sure to appreciate the precise control. Painted carbon fibre tail fin finishes off the sleek styling of the Fusion redesigned canopy. A new 20 Amp ESC offers improved, precise head speed control for that high performance flight that doesn't lag behind. With BNF® Basic convenience, all you have to do is add a 4S 450mAh battery, bind your 6+ channel Spektrum DSMX® transmitter, and you're off to hit all the hurricanes, tic-tocs, and detonators in your arsenal.
-> 
->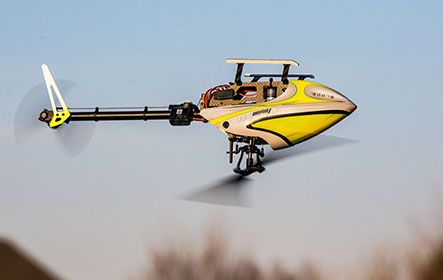 4S Power in a Micro Size
A new HV capable 20 Amp ESC and optimised brushless power system turns the Fusion 180 up to 11! Easily perform all the crowd astounding maneuvers with power and precision.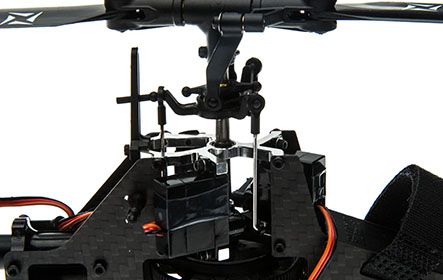 Optimised Fusion design
The new all carbon fibre and aluminum design takes frame rigidity to another level for a rock solid flight experience. Carbon fibre main gear can take even the hardest of landings. And the reinforced tail boom mount eliminates the need for cross supports for a more streamlined look while staying extremely durable.

 

->->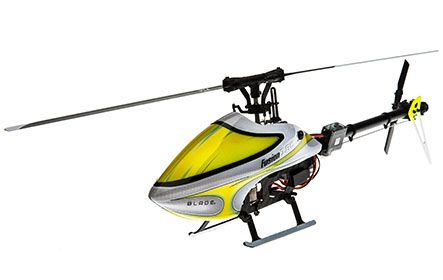 Aggressive and Attractive Trim Scheme
The Fusion 180 features a bright and eye catching canopy and matching tail fin that is both attractive and purposeful. The bright color scheme is easy to see when tearing up the sky and is sure to catch the eye of everyone at the flight line.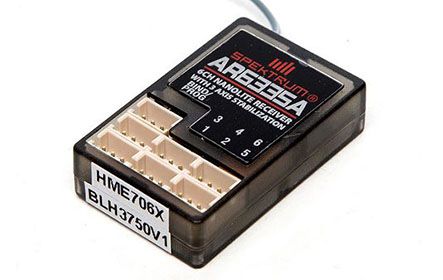 Spektrum AR6335A Flybarless Controller
Cutting-edge Spektrum technology is woven throughout the Fusion from the metal geared micro Spektrum 2070 & 2070T servos with Optimised Servo Geometry paired with a expertly tuned AS3X stabilized flybarless controller.

 

->->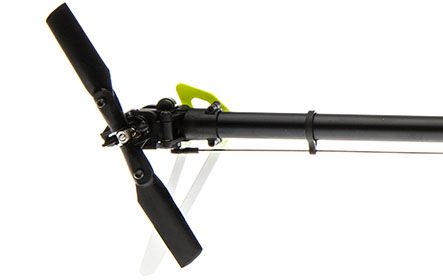 Belt Driven Tail Rotor
An industry first for the sub 200 mm micro class helis, belt driven tails offer upgraded durability, precision, and reliability. All combined with an optimised power system and pro tuned flybarless controller, the Fusion 180 and throw down anything that a larger model can.

->
->->